"You should expect your drone delivery in 20 mins"..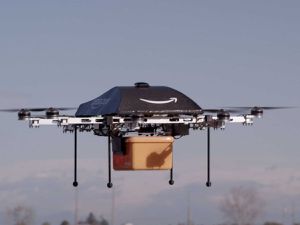 Drones are rapidly transforming from niche hobby to consumer product and commercial opportunity, and the UK is leading this revolution by adopting drone-friendly regulations. Analysts predict that the market for commercial and non-military drones will top $13.5 billion within three years, and will grow to more than $80 billion between 2015 and 2025. Thus it is understandable, why the UK would be so eager to spearhead the adoption.
In a recent interview, Jeff Bezos, CEO of Amazon, has suggested the UK could be one of the first places to put Amazon's plan to deliver goods by drone into practice.
written by Oleksiy Nesterenko
Share this post